Jolee Anderson
General Information
Gender:
Female
Age:
16
Hair Color:
White Blonde
Eye Color:
Blue
Birthday:
April 9th
Height:
5'4
Weight:
117lbs
Address:
110 Boxres Street
Occupation(s):
Vampire
Aliases:
Jo, Lee
Family & Friends
Family:
Alexa Anderson-Sister
Friends:
Faith Hope-Bestie
Relationships:
Single
Enemies:
Mean People
Species Information
Species:
Vampire
Special Powers:
Immortality
Other Information
Interests:
singing, Blood
Education:
Emberam Secondary School
Talent:
Daning
Role-playing Information
First appearance:
Birth
Last appearance:
Never
Portrayer:
Demigod Izzy/Perrie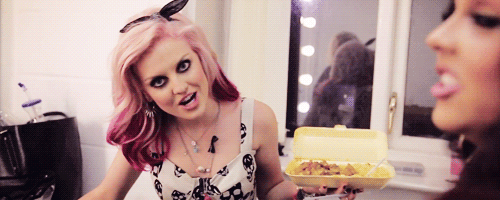 Shot me out of the sky, you're my kryptonite – Vampire
– I've tried playing it cool But when I'm looking at you I can't ever be brave 'Cause you make my heart race
 – Shot me out of the sky You're my kryptonite You keep making me weak Yeah, frozen and can't breathe Something's gotta give now 'Cause I'm dying just to make you see That I need you here with me now 'Cause you've got that one thing

HI!
Appearance
Edit
Hair Colour: White
Eye Colour: Green
Trademark: Hair
I'm really pale. I guess thats just me.
Alexa Anderson
Edit
She's my big sister!
Not telling you anything.
Personality
Edit
It depends.
Friends/Relationships
Edit
Faith Hope
Edit
Faith is fucking amazing.
I love the color white.
I have a cat named Fayline.
Jolee is a cute name for me.
(This is where you add pictures of your character. This section is optional.)